Always carefully consider the available choices when deciding on your mortgage.
If you want to make your dream home a reality, then you'll want to start thinking of your available mortgage options as early as possible. Instead of going your own way when you're trying to find a mortgage, you'll want to get some help with professionals, and we can help you out.
A lot of people give up on a larger house because they think that they can't afford one, but if you can find a rock-solid mortgage that's within your price range, it's easier than you think. Whether it's your first time buying a house or if you're looking to upgrade, the first thing to determine is your mortgage.
You have a few more options at your disposal if you already have a home which is mortgaged since you can do things like combining the rates of both of the loans. This essentially means that you can transfer your mortgage over from one house to the next.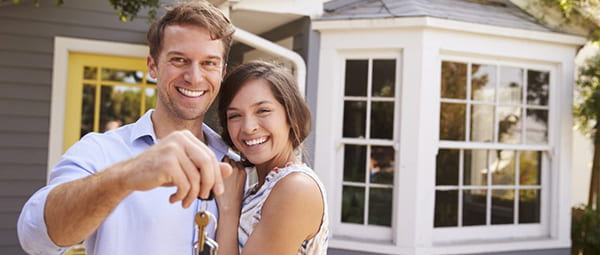 If there are lower interest rates in your area, and you still find yourself locked into a mortgage agreement with one that is relatively sub-par, then you can also break your current loan. When breaking a mortgage, you'll be penalized in the form of a fee, which can either amount to three months' worth of interest or your interest rate differential.
An interest rate differential calculates the difference between the previous mortgage rate and the new one, and the lender will charge you the larger of the two as a penalty. Keep in mind that there are certain situations in which you won't have to pay the IRD. In Winnipeg, if you've been in a term for more than five years, then the three months of interest automatically apply as a penalty.
This will typically make it easier and more affordable to get out of your mortgage, so you're in a better position if you've been paying your previous one off for a relatively long time. Since you'll have lived in your house for a longer time, it's also more likely that you're ready to move on to something new.
If you do have an IRD penalty to pay, be sure to get the info from your lender, as each one of them may use a different formula to come up with it, and you want to be sure that you're paying the right amount.
That being said, having a blended mortgage isn't always a good thing, especially if the terms of your previous one were relatively disadvantageous. When considering your options, you'll always want to compare the extended mortgage rate to what you can expect to pay on an entirely new one.
Sometimes, you would be better off with a new mortgage instead of trying to extend the previous one. Deciding on the right way to finance your house can take a lot of effort, and we're here to help you go over each of these variables so that you can pay the best rate possible for the years to come.
Keep in mind that you'll want to go over other possible factors when deciding on the right mortgage for your needs. And there may be some issues with your current one that could make moving away from it a smarter decision in the long run, but this will require a more thorough look at it.
If you want to be sure that you're getting the best possible rate on your mortgage, don't hesitate to come to use for a consultation. We have all of the most recent rates, and you aren't obligated to follow through with anything if you just decide to talk to us for free.