Get a new house in your new home.
It can be hard to adjust to life in a new country, and finding a home may seem like a massive challenge when stacked up on top of all of the other changes you have to make as a newly-landed immigrant. However, finding you and your family a place to stay when you've just arrived is made simpler by new to Canada mortgage programs.
We're going to cover everything that you should know about these programs so that it's easier for you to find the home of your dreams in your new country. There are a few baseline requirements for immigrants that are looking to get a mortgage on a new home.
To qualify for the new to Canada program, you need to have been in the country for less than three years. You also need to have status as a landed immigrant. Finally, you also need to have been employed in the country for at least three months before you can apply for a mortgage.
We can help you get your bearings when you're looking for a mortgage as a newly arrived immigrant. We have a wide range of lenders in our network that we can go over to find you the perfect rates on the home of your dreams, though there are a few more details to consider if you're new to the country.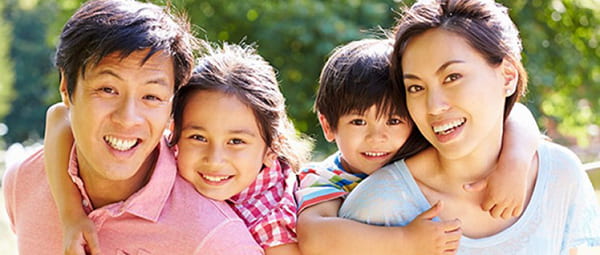 The factors to consider in your Winnipeg mortgage.
There are a few different things to account for when you're applying for a mortgage as an immigrant, and two of them aren't exclusive to those who have just arrived in the country. The only thing that specifically affects immigrants when it comes to finding a mortgage is their status as Canadian permanent residents.
A permanent resident needs to have been in Canada for at least 730 days over five years, so you'll need to have resided in the country for at least two out of the five years. This is what allows you to apply for a mortgage loan through lenders in a conventional way.
However, if you're not yet a permanent resident, then you still have some options available. If you have submitted your application for permanent residency, but you haven't yet received it, you'll be able to apply for a mortgage, provided you have a work permit.
If you have neither of these things, then you can get a mortgage through the country's default lenders, which consist of CMHC, Canada Guaranty, and Genworth Canada.
The next factor that comes into account when you're looking for a mortgage is your Canadian credit score. While this is also a concern for existing residents, you'll have a shorter time to build up your credit score as an immigrant, so you'll want to do what you can to establish your financial footprint.
The best way to build up your credit score is to apply for a credit card and use it whenever possible, provided you can pay off the debt at the end of the month. Keep in mind that you'll have to keep using your credit card so that it can benefit your credit score, and any unused ones can actually hurt your credit score.
Finally, you'll have to pay a down payment so that you can secure your mortgage, so starting to save the funds for that can make the process a lot easier when the time comes. The percentage of the required down payment will depend on the previous two factors: the status of your residency and your credit history.
If you have to resort to an alternative method of credit history, then you'll may have to pay an additional 5% on your down-payment. Most of the time, the cost of your down payment will vary between 5% and 10% of the overall cost.
For those who have any questions about the new to Canada mortgage process in Winnipeg, don't hesitate to contact us, and we'll do our best to help you out.