Get a better rate with your mortgage renewal.
When it comes time to renew your mortgage, don't let it pass you by, as it's a key opportunity to improve the terms of the agreement. Far too many Canadians renew their mortgage without giving it a second glance, and this amounts to just leaving money on the table for customers with a solid payment history.
While it may seem like less of a hassle to just sign the paper and continue on with your current arrangement, you can save some money in the long run if you put in a bit of effort. Drumming up competition between potential lenders is one of the best ways to get the most competitive rates, but too few clients try to do so.
You have two possible approaches when your mortgage arrives to be renewed. First off, you can try and do things yourself by going to the various lenders and figuring out their terms for yourself. If you'd rather save time, you can have someone like us do the task for you, bringing back results quicker and with less trouble on your part.
Should you choose to work with us, we can take a look at all of the potential lenders in your area that would be interested in your property. We can then vet them so that you're left with the ones offering the best terms for their mortgages. If you want, we can even provide a recommended lender based on their rates.
We can help improve your standing in the negotiation to renew your mortgage, meaning that you'll get away with a far better rate. Let's look at some of the details of the renewal process so that you're not entirely surprised when the time comes.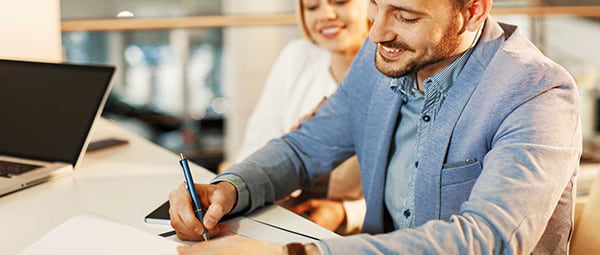 What to consider when renewing a mortgage.
Most of the time, a lender will provide you with a renewal statement at least 21 days before the end of your current term. When your renewal statement arrives, it will contain similar information to what is in your existing mortgage contract, like the balance at the renewal date, the interest rate, term, payment frequency, and charges or fees.
When renewing your mortgage, you'll want to ask yourself a few questions so that you can find the right arrangement for your needs. For example, since you signed your mortgage, has your income increased so that you can make larger regular payments so that you can have your debt paid off sooner?
You may also want to change the frequency of your payments if you find that your current schedule is too long or too short. Also consider whether or not you wish to make an additional prepayment so that you can get rid of a large chunk of your mortgage all at once.
Next, focus on what your current lender does for you and whether you have been dissatisfied with their services at some point. Something as simple as customer service can end up making the difference between the lender that you opt for, so be sure to consider every detail of your interactions with them.
Also consider whether you'll want to consolidate additional debts into your mortgage, and the arrangements that can be made with your current lender to do so. Some of them may not look favorably upon debt consolidation, while others will be more open to you transferring your other debts over.
One of the best things to do is to start shopping around for a new lender at least a few months before you get your renewal notice, as it can take time to find the right one. That way, if you've prepared properly, you can then move straight over to your next lender as soon as the renewal period arrives.
If you need any help renewing your Winnipeg mortgage or if you would like us to do the heavy lifting for you, give us a call or send us an email.